Spring flowers, fresh air, "Xu after several months of trial operation, Finland Enchoy flagship store in Dalian in the local air Enke has considerable visibility and influence. After the Spring Festival, the flagship store in Dalian ushered in more new employees to join and high-profile start after product, construction, sales and marketing related series of training work, Enchoy flagship store in Dalian will also benefit the healthy life fresh ideas and pay attention to our every buddy.

Fresh air is not only a healthy way of life, but also love life, the pursuit of natural life philosophy!
Just this weekend, the latest highlights are as follows: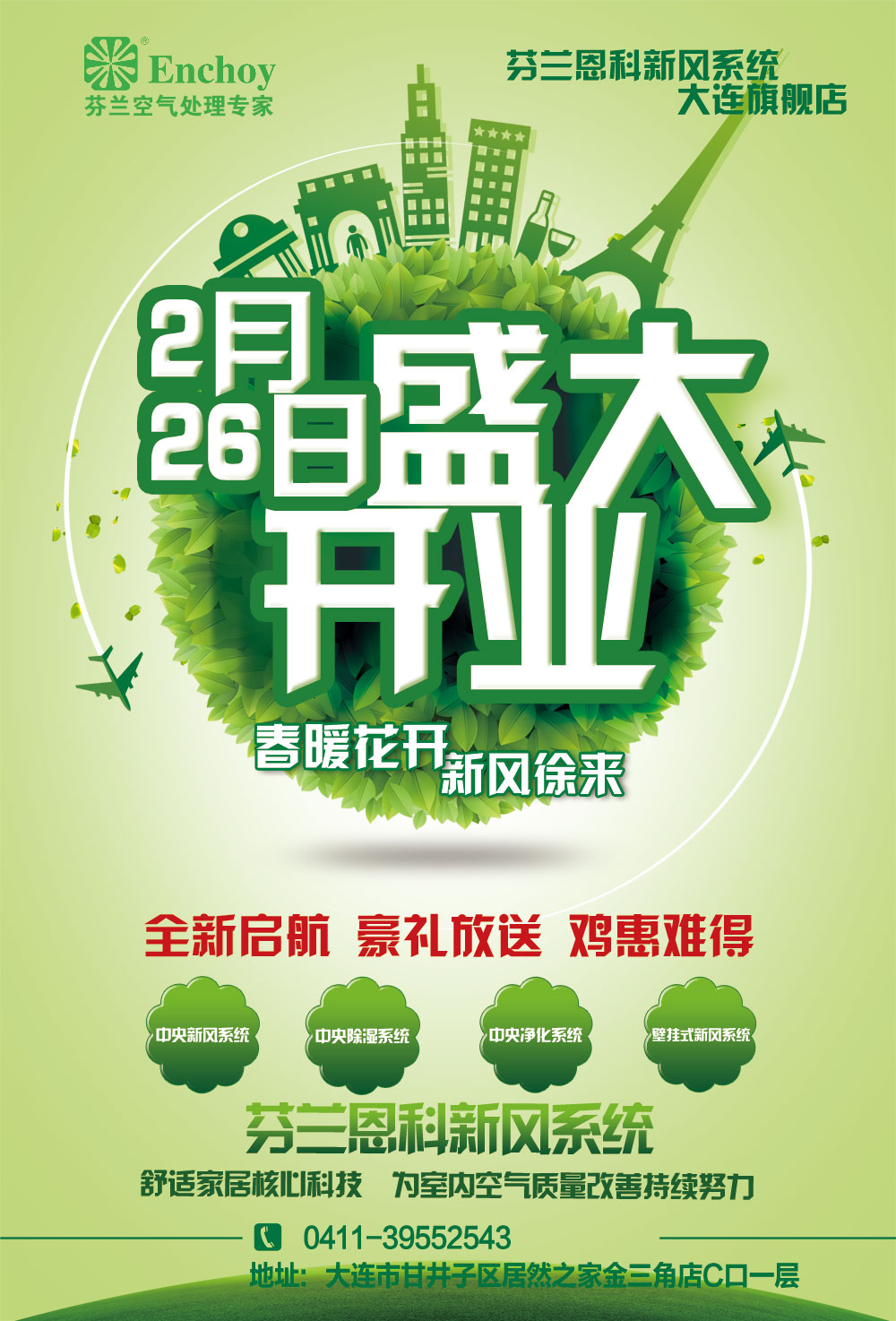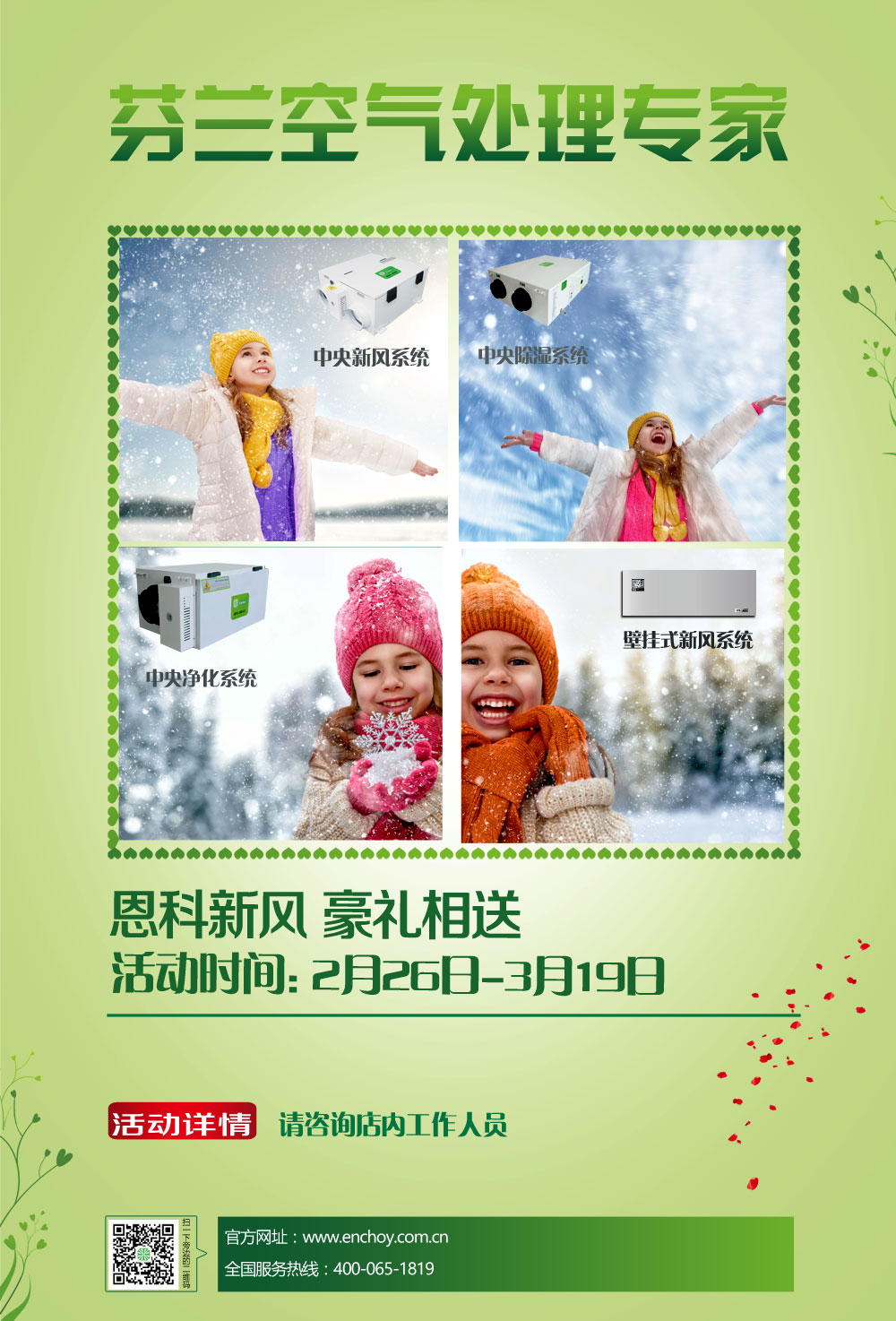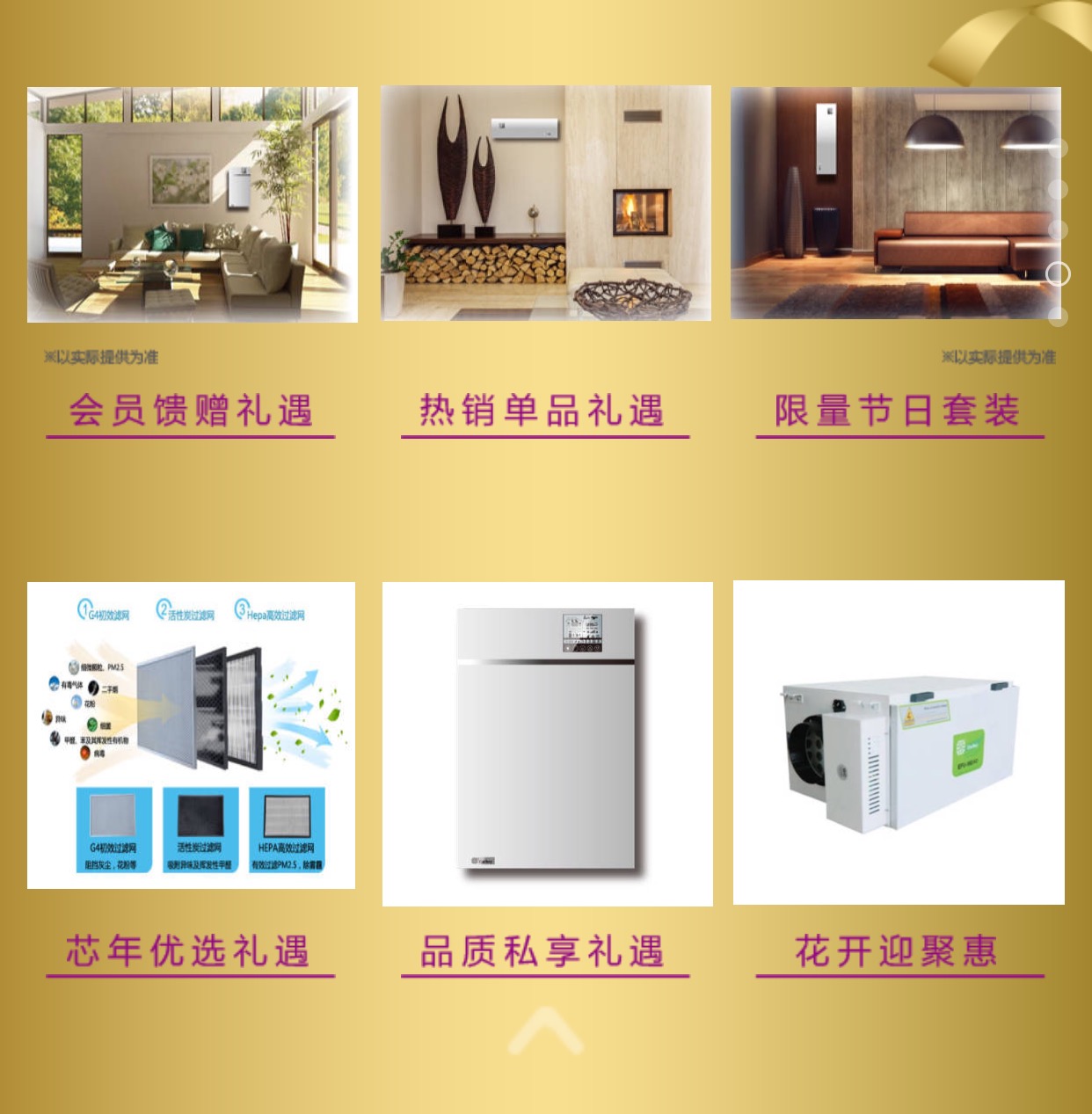 Dalian other areas of small partners do not worry, you can call the Enchoy national free service hotline 400-065-1819 consulting to understand the region's distributors and the latest promotions.